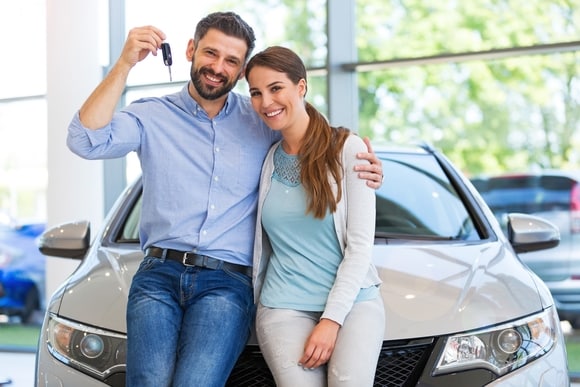 Whether you're buying a new car or buying a used car, being a first time car buyer is a stressful experience. Your mind is coursing with questions and you may even be wondering "should I buy a car?"
We're going to show you what to know before buying a used car or a new car! Every year, Americans buy cars in their tens of millions. There's no need to worry about it, even though it is a big commitment.
We're experts in selling cars, so we've put our heads together and assembled a list of common mistakes that first time car buyers make, so you can avoid them.
When you're ready to buy a car the right way, keep reading!
Don't Skip a Test Drive as a First Time Car Buyer
When you're looking at a used car, it's easy to fall in love. Maybe this is that one particular model that you've been looking for and have had trouble finding. It could be that this model has all the tech you could want and you want to snap it up right now.
Don't skip the test drive. One common mistake made by a first time car buyer is thinking they need to grab the car quickly. You're sure it's got nothing wrong with it, so why would you need to test it?
Take the car for a spin before you put any money down. Drive it at various speeds and in different environments and see how it handles and if there are any obvious issues.
Don't Set Your Heart on One Particular Model
What to know before buying a used car? One thing that you need to know as a first time car buyer is not to set your heart on one particular model. The used car market is constantly fluctuating and if you've got to keep to a budget, you should keep your options open.
Take a look at all the used cars that you can find. See what fits your needs and what fits your budget and then make your decision. You might really want that Ford Focus or Chevy Camaro, but if it isn't within your price range, don't buy a sub-standard one to meet your budget.
Stay open-minded.
Sort Out Finance Before You Buy
If you're a first time car buyer, the intricacies of finance might be difficult to get your head around. Before you start looking for cars, you need to make sure that you can actually afford one. You could get your money from savings, from a loan, or from any number of other financing options.
If you're financing your purchase and wondering what to bring to buy a car, you will need to bring paperwork to prove you've got the cash.
There's no point shopping if you can't afford a car, so make sure that you have all the financial aspects sorted out before you set foot on the lot. Get educated on financial terms before you go to buy one too, to make sure that you're getting the right loan for your situation.
Take Your Time
New car buyers often want to get a car quickly. They don't want to spend too long on lots or scouring websites or even doing research. This is a surefire way to end up with a car that doesn't suit your needs.
It's important to value your time, but a used car will last you years. If you're going to be driving a car for years, you need to make sure it's right for you.
Put in as many hours into research as you need to feel comfortable. Remember that there is no time limit on buying a car.
Ignore the Pressure
Some salespeople will try and pressure you into buying a car today and not giving you time to think. If a salesperson is applying too much pressure and you're feeling like you're not being given enough time and space to make your decision, walk away.
Ignore the hard sell. Buying a car is a personal and important decision. If you're a first time car buyer, it's even more important that you buy the car on your terms, not on theirs.
If it's all getting too intense, walk away and look elsewhere.
Get the Car Checked by a Mechanic
A test drive tells you a lot about a car but it's not the only test that you need to carry out on a new car. You should get a mechanic to take a look at the used car before you pull the trigger and buy it.
You may need to pay for this assessment yourself, but if you do, it will be worth every cent. A mechanic can spot issues that you wouldn't be able to, and will also know more about any recurring issues that this model has.
Don't Ignore High Mileage Cars
When you're looking at used cars, it's easy to make the assumption that high mileage is bad and low mileage is good. This isn't always the case. There are plenty of good reasons to buy high mileage cars.
Let's look at a couple of examples: if you have a high mileage but newer car or an older car with fewer miles on the clock, the higher mileage car might be a better bet. Not only is it more likely to have modern technology, but it could also have been well-maintained. Cars used by traveling salesmen or former company or rental cars get regular servicing and are likely to run just as well as a lower mileage model.
Ready to Buy a Car?
If you're a first time car buyer who's ready to buy a car, why not take a look at our inventory? We have a fantastic stock of used cars that changes all the time. If you need a car, we've got plenty to choose from.
Got questions about us or our inventory? Then get in touch with us!