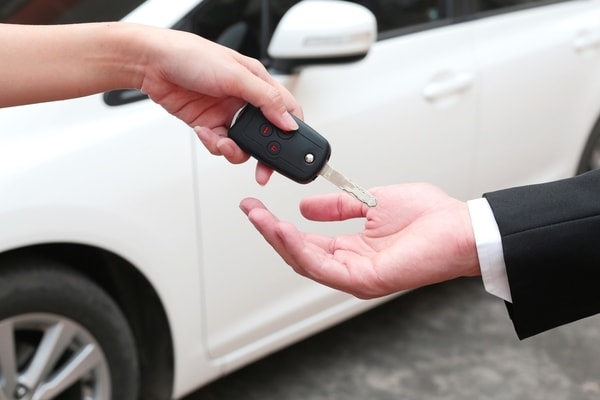 Buying a used car is a great idea for several reasons! Used cars are cheaper than new ones and won't depreciate in value once taken off the lot. It's also beneficial to have some knowledge about the car before buying it, which is sometimes difficult to come by with brand new cars.
Used cars have history and lots of reviews from past owners who can give you some insight into how the vehicle runs and so on. There are a few tips and tricks each used car buyer should know about, however. Although there are many benefits for choosing a used car vs a new one, you'll also want to be sure to do all your research before buying the vehicle.
You want to find something that's reliable and safe. To ensure you find the right used car for you, continue reading the guide below. Here's everything you need to know about used car shopping and finding the best-used car sales deals!
Do Some Research
The best starting point when buying used cars is research. Do your research ahead of time to learn about different used vehicle makes and models. Not only do you want to look at the reviews on specific cars, but you also want to look at the specs.
Know what you need and what you want. For example, are you looking for a vehicle with a lot of storage space? Are you downgrading and searching for a smaller vehicle?
What features do you want it to have? Features might include a rear/backup camera, Bluetooth capabilities, and more. Once you've determined the make and model of the vehicle you want, you can search for it at used car dealerships.
You'll also have a good idea about how much those specific types of vehicles are selling for.
Get Preapproved
One step you can take after doing your research and finding a vehicle you're interested in is getting preapproved. This isn't a necessary step, but if you want to pay for the vehicle using a loan from your bank or credit union, then you should seek preapproval.
Bring the vehicle's information to the bank with you, including the VIN (vehicle identification number). The bank will run the VIN to ensure the vehicle doesn't have a rebuilt title. They'll also ensure the vehicle is priced fairly before offering a loan for the vehicle.
During this process, you'll need to provide some information about yourself to the bank as well. This information might include a credit score check, income verification, and more. Once preapproved, you can then take your loan draft to the dealer to purchase your vehicle.
Ask the Dealer for Financing
Being preapproved by the bank isn't the only type of financing available. Your used car sales dealer can provide you a few financing options as well. Be sure to speak with your car dealer about possible financing options that they offer.
You might be surprised by the good interest rates and loan options offered by the dealer. Even if you come with a draft from the bank, it's a good idea to ask the dealer about the information on their loans as well to compare it to. You may even be able to fill out a financing application online to save time at the dealer.
Come Prepared
Before you head to the dealer, do be sure to come prepared. What does coming prepared consist of? To come prepared to buy a used car, you'll want to have all your documents on you and ready to go.
You can print out online prices offered by the dealer and price comparisons. You'll also want to bring information about the vehicle you're interested in. If you're planning on leaving the dealer that day with a new vehicle, then consider what you'll want to do with your current one.
Do you plan to trade it in? If so, cleaning out the car beforehand will save you time. If you're not trading in your current car, then make sure to bring someone to drive it home for you.
Look Into Certified Pre-Owned Vehicles
Certified pre-owned vehicles are a great option for used car buyers. These vehicles offer buyers affordable prices with a manufacturer-backed warranty. What's still covered under the warranty will depend on a few different factors, but the dealer will explain this for you.
In most circumstances, these vehicles are only a few years old with low mileage with no accident history and proof of service records. There might also be extras for the warranty that you can add on as well. Be sure to speak with the dealer about possible add-ons, such as extending the warranty or different insurance options.
Test Drive the Vehicle
Many dealerships will recommend you test drive the car before purchasing it and will be ready to allow you to do so. Test driving the car is important because you can get a feel for how the vehicle drives. This is also the perfect time to inspect the vehicle for imperfections, such as strange noises, AC not working, radio not working, and more.
After the test drive, you can determine if you're comfortable driving the vehicle and if you believe it's a good fit for you.
You'll Find the Best Deal as a Used Car Buyer
As a used car buyer, you'll be sure to find the best deals on cars. Use the advice and helpful information listed above to help you find the right car for you. When you take all the appropriate steps and purchase a used vehicle from a reputable dealer, you'll have a wonderful used car to last you for several years.
Buying a used car is now easier than ever with online buying options! Start the buying process today by checking out our used and new vehicles at Serra of Jackson today.